December 27, 2015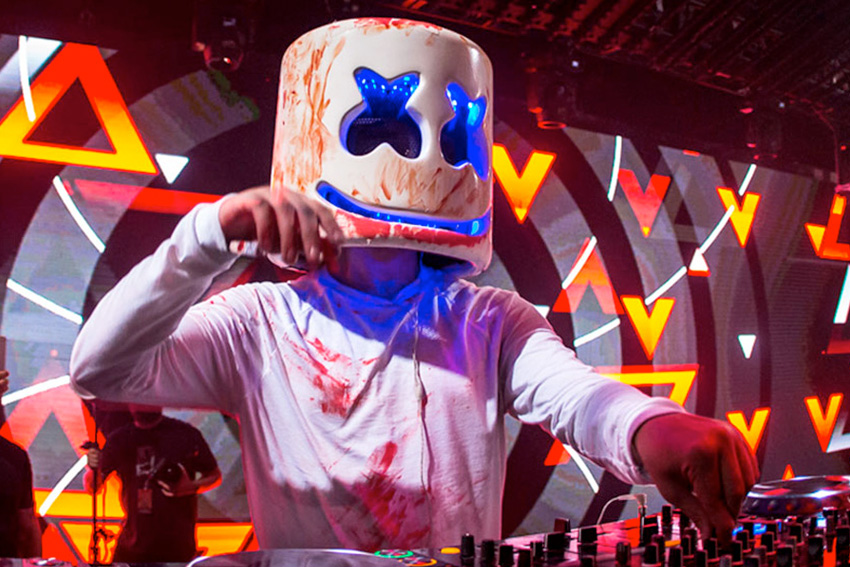 10 Artists To Watch In 2016
Each year, the pool of rising talents grow larger than the previous year. With electronic music production and DJing gaining popularity and new recruits with every passing year, standing out from the crowd is becoming more and more difficult.
With countless artists pushing the envelope of music creativity, we have chosen 10 artists that have caught our attention in 2015. These 10 artists are our most anticipated artists to watch in 2016.
We encourage all fans of electronic music to attend their shows and continue to support the next generation of artists in 2016.
10. JESS GLYNNE
For fans of: Clean Bandit, Hanna Wants, Disclosure
Why you should care: One of the most iconic voices of 2015 is British singer Jess Glynne. Dominating both the pop and house charts, Glynne shot to fame with the guest vocals on Clean Bandit's highly successful track 'Real Love'. The Grammy winner for best dance record is set to take on 2016 with a new album of chart toppers, look out for what's next from 2015's 'queen of vocal house'.
---
9. KSHMR
For fans of: Tiesto, Martin Garrix, Kaskade
Why you should care: Originally the brains behind electro-pop group The Cataracs, Niles Hollowell-Dhar was producing big room anthems long before he broke his KSHMR moniker. A behind-the-scenes producer behind some of EDM's most popular tracks, KSHMR decided to step out into the light over the past year and truly made a statement when he and Tiesto collaborated for "Secrets." The song was arguably one of the most popular main stage anthems of the festival season and it was the perfect way for the Indian-Ameircan talent to kickstart his solo venture. With a steady catalog of originals and remixes now under his belt, KSHMR is sure to continue carving a new path in the progressive house landscape with his Eastern-tinged style.
---
8. BIXEL BOYS
For fans of: Anna Lunoe, Tchami, Alison Wonderland
Why you should care: When it comes to creativity few artists break molds as often as the Bixel Boys. The LA-based duo have been champions of cool long before the future bass trend was widely-adopted and there ever-evolving sound is a beacon of hope in a sea of drivel. Dancefloor and music-focused, the pair are responsible for a handful of genre-blurring remixes that scoff at the status quo. Their brand, #FREELIFE, has taken the dance music world by storm successfully elevating the two far beyond the DJ decks into an EDM brand name.
---
7. SNAILS
For fans of: Skrillex, Excision, Jauz
Why you should care: One of OWSLA's rising stars, Snails has take 2015 by storm. The Montreal-based producer who is rapidly becoming known for his grimy dubstep beats or "Vomitstep" as the fans call it. Teaming up with some of the biggest names in the scene, Snails has shot to fame in 2015 with chart-topping originals and remixes. With performances at Australia's Stereosonic, the Electric Daisy Carnival and more; Snails is spreading his love for the vomit worldwide and we can't wait to see what he has in store for 2016.
---
6. MAXIMONO
For fans of: Claude VonStroke, Shiba San, Amine Edge & DANCE
Why you should care: Like your tech house with a laidback gangsta lean? Then, you're probably a hardcore G-house fanatic. Thanks to prominent underground labels like CUFF, DIRTYBIRD, Sleazy G and Bunny Tiger, this gritty, funky West Coast sound is dominating dancefloors worldwide.
Former drum & bass producers turned G-house heads Maximono are riding the sound's current wave of popularity, while showcasing their "no rules" mix of bass beats, hip-hop, jungle, trap and beyond. In 2016, expect this dynamic duo to continue pushing boundaries and exploring urban sounds, spaces and scenes for established labels like CUFF, DIRTYBIRD, and This Ain't Bristol.
---
5. EXIS
For fans of: MaRLo, Ilan Bluestone, Andrew Rayel
Why you should care: Melbourne's most popular trance producer Exis shows no sign of slowing the pace for 2016. In 2015 he graced the stages at the likes of Stereosonic, Armada Night and Trance Nation and Atalantis and with signature big room sound the young producer is set to destroy stages in 2016.
---
4. MARSHMELLO
For fans of: Diplo, What So Not, JAUZ
Why you should care: After being catapulted into the public eye with his remix of Jack Ü's "Where Are Ü Now," the mysterious producer Marshmello has received highly appraised support from the likes Skrillex, Diplo, Jauz and a tons of other producers, and has emerged as one of the year's most most talked about mystery producers. Fans' hypotheses of the anthropomorphic treat's identity range from trap producer Dotcom to Skrillex himself. But, as is the case with UZ and Malaa, Marshmello's identity doesn't really matter. What is important is that in the nine months since his first release, he has amassed a titanic following, earned spots in nearly every major festival's lineup, and composed an extensive catalogue of future-infused pop remixes and originals that are as pleasingly saccharine as the campfire candy for which he is named.
---
3. GO FREEK
For fans of: Tchami, AC Slater, Motez
Why you should care: Two Australians who's sound is #GutterTech, and they're "about as fond of generic club music as they are correct spelling." That's the kind of attitude you need to have to set yourselves from the pack, and Go Freek has been going vertical after a slew of heavyweight releases on Sweat It Out! Get familiar with these guys, because your next favorite DJ will be banging their tracks.
---
2. NGHTMRE
For fans of: RL Grime, Flosstradamus, Slander
Why you should care: NGHTMRE was inescapable this year. With over twenty remixes, originals, and VIPs in 2015 alone, Tyler Marenyi's work ethic speaks for itself and ultimately paid off this past March when his single "Street" served as one of few new productions premiered by Skrillex during his Ultra Main Stage set. Although "Street" served as one of bass music's biggest tracks of the year, the LA producer has made a point to not confine his image to one sound. With a Dillon Francis collaboration and a remix of ZHU and Skrillex confirmed to be in the works, dance fans should be excited to see what's in store for this talented producer as it seems as though he is just getting started.
---
1. MONOVERSE
For fans of: Armin van Buuren, Above & Beyond, Mark Sixma
Why you should care: New Jersey producer Monoverse, aka Santos Torres, is a promising young artist whose stock is on the rise within progressive dance circles. The 24-year-old trance disciple has gained recognition for his solid studio work on notable labels like Dutch juggernaut Armada, Coldharbour, Enhanced and Lange, among others. Along the way, his mainstage-ready music has received support from genre pioneers including Armin van Buuren, Paul van Dyk, Markus Schulz, Gareth Emery, Cosmic Gate, and more. Monoverse's signature, forward-thinking style is sure to find tons more fans in 2016.