October 3, 2017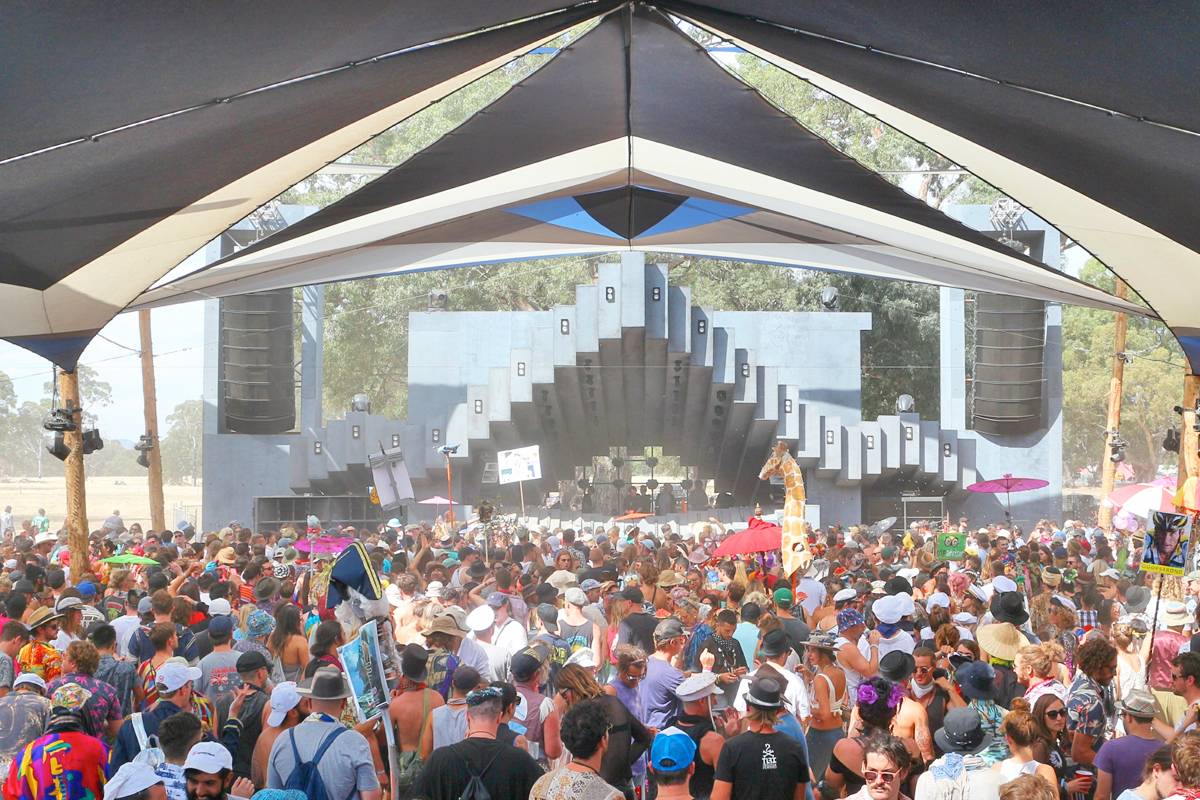 Pitch Music & Arts 2018 Lineup Arrives and it's Stacked!
Building on its now echoing precedent, Pitch Music & Arts 2018 will possibly feature the most credible collection of contemporary dance acts to ever perform in Australia at one event.
Following the recent announcements that Pitch Music & Arts will host techno legend Len Faki, The Black Madonna (Mixmag's 2016's DJ of the year), the Australian debut live perfomance of Irish house duo Bicep, and USA's fastest rising techno star Avalon Emerson, come the full international lineup (plus a handful of local artists)…
With over 30 international guests, the lineup is an absolute treat for any discerning electronic music lover, and includes massive names like live electronic duo Booka Shade; Berghain resident Marcel Dettmann; German House pioneer Motor City Drum Ensemble; electronic jazz auteur Floating Points; post-dubstep duo Mount Kimbie; Dekmantel house favourite Tom Trago; the return of Diynamic mainstay HOSH; Visionquest main man Seth Troxler, plus many more!
Pitch Music and Arts Festival 2018
Mafeking, Victoria
March 10–13, 2018
Full lineup
ALTA (Live) (AUS)
Avalon Emerson (USA)
Ben UFO (ENG)
Bicep (Live) (IRE)
The Black Madonna (USA)
Booka Shade (Live) (GER)
Call Super (ENG)
CC:DISCO! (AUS)
Cinthie (GER)
DJ EZ (ENG)
DJ Tennis (ITA)
Eelke Kleijn (NL)
Fantastic Man (AUS)
Floating Points (Live) (ENG)
Fortunes. (Live) (AUS)
Function (USA)
Giorgio Gigli (ITA)
GL (Live) (AUS)
HOSH (GER)
Haiku Hands (Live) (AUS)
Heidi (CAN)
HVOB (Live) (AT)
Kate Miller (AUS)
Kim Ann Foxman (USA)
Kllo (Live) (AUS)
Kornél Kovács (SWE)
Len Faki (GER)
Maceo Plex (USA)
Mano Le Tough (IRE)
Marcel Dettmann (GER)
Marvin & Guy (ITA)
Mike Callander (AUS)
Moodymann (USA)
Motor City Drum Ensemble (GER)
Mount Kimbie (Live) (ENG)
Nite Fleit (AUS)
Octo Octa (Live) (USA)
Or:La (UK)
Rodriguez Jr. (Live) (FR)
Seth Troxler (USA)
Sonja Moonear (SUI)
Sven Väth (GER)
Tom Trago (NL)
Tornado Wallace (AUS)
Wax'o Dystopio (AUS)
Willaris. K (Live)