After a whirlwind fourteen years in the dance music industry, famed Festival Trap founder Carnage has announced his retirement at the age of 31.
Carnage's groundbreaking work in the early 2010s helped usher in a new genre called "festival trap," a thunderous, 808-heavy twist on the saturated electro music that dominated festivals at the time. Buoyed by a thriving SoundCloud community, festival trap quickly became a movement—and Carnage was its vanguard.
While dance music was his primary focus, Carnage's brushstroke painted a far more colorful mosaic in the music community. He operated as a prolific hip-hop producer, collaborating with a myriad of the world's top rappers, such as Mac Miller, Migos, Rick Ross, Wiz Khalifa, Young Thug and Meek Mill, among many others.
Lunar Electric is set to host the final two performances from Carnage after he announced his farewell to the dance music community earlier this month.
Lunar Electric will take place in Parramatta Park in Sydney on June 4, followed by Doug Jennings Park on the Gold Coast on June 11, 2022.
Also on the bill with Carnage's history-making set is a heart-thumping lineup featuring the likes of Pendulum, Darude, Sunset Bros, Tigerlily, Enschway, Dimatik, Hooligan Hefs and many more.
Thank You pic.twitter.com/RYkF5tiwT5

— GORDO (@djcarnage) May 5, 2022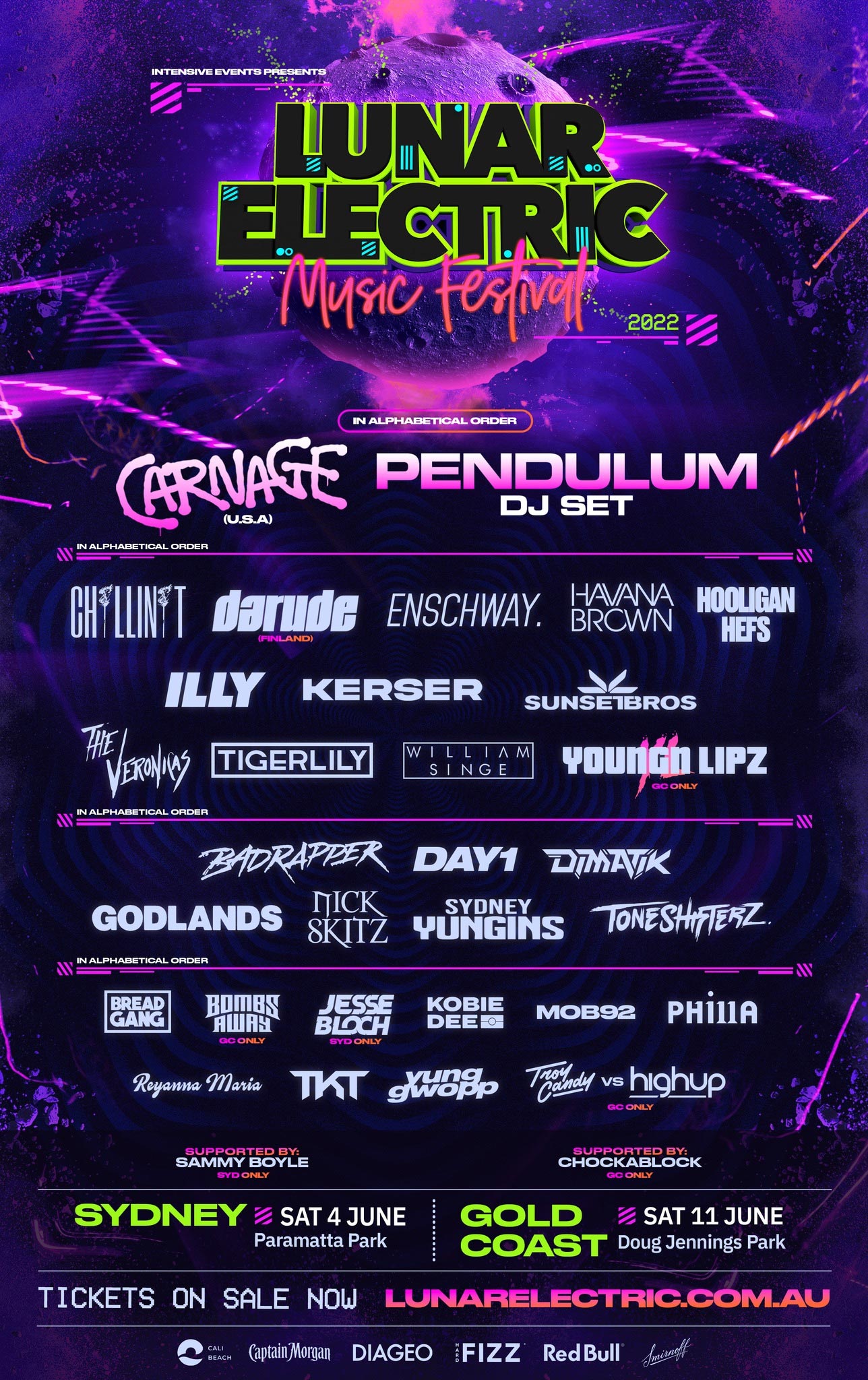 Lunar Electric 2022 Festival Dates
Saturday June 4 – Parramatta Park, Sydney NSW
Saturday June 11 – Doug Jennings Park, Gold Coast QLD
Tickets – secure your tickets online here.