Porter Robinson Announces Nurture Live Australian Tour Dates for 2023.
Renowned electronic music artist Porter Robinson has exciting news for his Australian fans. The Grammy-nominated DJ and producer is set to embark on an exhilarating Australian tour in 2023, promising an unforgettable experience for electronic music enthusiasts.
The tour will kick off at the This That Festival in Sandstone Point Hotel on November 4th, where festival-goers can immerse themselves in the electrifying sounds of Porter Robinson amidst an unparalleled atmosphere. Continuing the tour, Margaret Court Arena in Melbourne will welcome Porter Robinson on November 6th, setting the stage for an unforgettable night of euphoric melodies and pulsating beats. Next stop, the iconic Hordern Pavillion in Sydney will host the artist on November 9th, offering fans an opportunity to witness his mesmerizing live performance and innovative stage production. Finally, the tour will culminate at the That That Festival in Newcastle on November 11th, concluding the series of sensational performances with a bang.
With an unmatched talent for crafting captivating soundscapes and a reputation for delivering electrifying live shows, Porter Robinson is a true visionary in the world of electronic music. His ability to connect with audiences through emotive melodies and anthemic beats has earned him a dedicated global following.
The announcement of the 2023 Australian tour has already generated significant excitement among music enthusiasts, and tickets are expected to sell out quickly. Fans can anticipate an unforgettable experience, filled with cutting-edge visuals, innovative stage design, and a euphoric atmosphere that Porter Robinson is renowned for creating.
Thinking about attending the Nurture Live Australian Tour this year? Head over to his website for more detail. Don't miss this extraordinary opportunity to witness Porter Robinson's spectacular live performance. Secure your tickets as soon as they go on sale to guarantee your spot at one of the most anticipated events in the Australian electronic music calendar.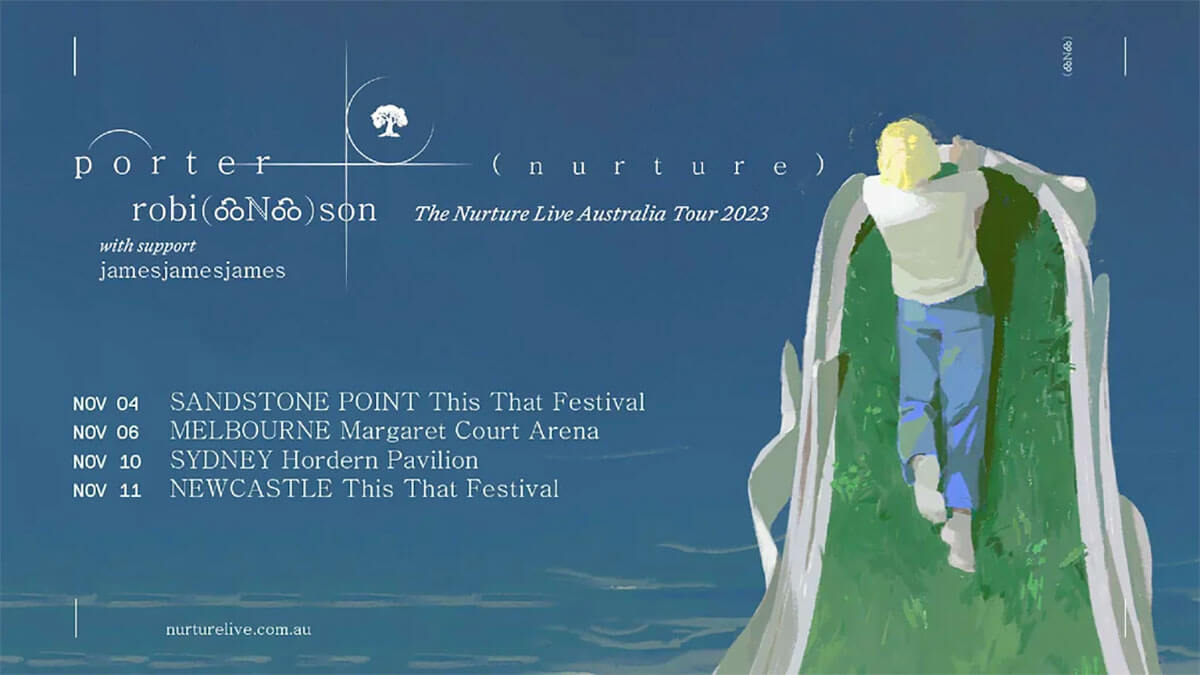 Tour Dates
November 4 – This That Festival, Sandstone Point Hotel
November 6 – Margaret Court Arena, Melbourne
November 9 – Hordern Pavillion, Sydney
November 11 – That That Festival, Newcastle