Ravers from all corners of the globe will descend upon Las Vegas this week for sun, parties and the best in electronic dance music.
With EDC Week already in full-swing, Insomniac want to make sure that you're fully prepared for their flagship festival that kicks off this Friday.
The official EDC Las Vegas 2019 set times and festival map have been revealed so you can start planning your experience early. With thousands of Australians making the journey, we've compiled all the information you need here to get your prepared. Because whether you're an EDC veteran or very first-timer, we get just how hectic the week can be.
Festival Info
Dates: May 17-19, 2019
Venue Address: Las Vegas Motor Speedway – 7000 N Las Vegas Blvd. Las Vegas, NV 89115
Ages: 18+, 21+ to drink.
Showtimes:

Friday, May 17: Opening Ceremony 4:00pm–7:00pm, Full Grounds open 7:00pm–5:30am
Saturday, May 18: Full Grounds open 7:00pm–5:30am
Sunday, May 19: Full Grounds open 7:00pm–5:30am
Box Office Address & Hours: World Market Center – Pavilion 3: 209 S Grand Central Parkway Las Vegas, NV 89106
Wed 16/5 & Thurs 5/17: 2pm–midnight
Friday 18/5: 11am–3am
Saturday 19/5: 2pm–2am
Sunday 20/5: 2pm–midnight
Shuttle Info
Check out our post highlighting all the shuttle stops for this year's edition!
ID Policies
ACCEPTABLE FORMS OF ID
Any US government-issued driver's license or ID card containing a photograph and date of birth
US or foreign government issued passport containing a photograph and date of birth
Foreign government-issued driver's license/ID with color photocopy of passport (not valid for 21+ wristband. To purchase alcohol or enter VIP areas, a physical passport or US ID will be required.)
Temporary DMV documents proving you are currently renewing a license — ONLY if accompanied by passport or expired license
UNACCEPTABLE ID
School ID
Consular ID
Birth certificate
Expired ID of any kind
Photocopy of any ID (except as noted above)
Temporary DMV license without passport or expired license.
EDC  Las Vegas 2019 Set Times
Download the Insomniac App in iTunes or Play Store for the latest set times and updates for EDC Las Vegas 2019.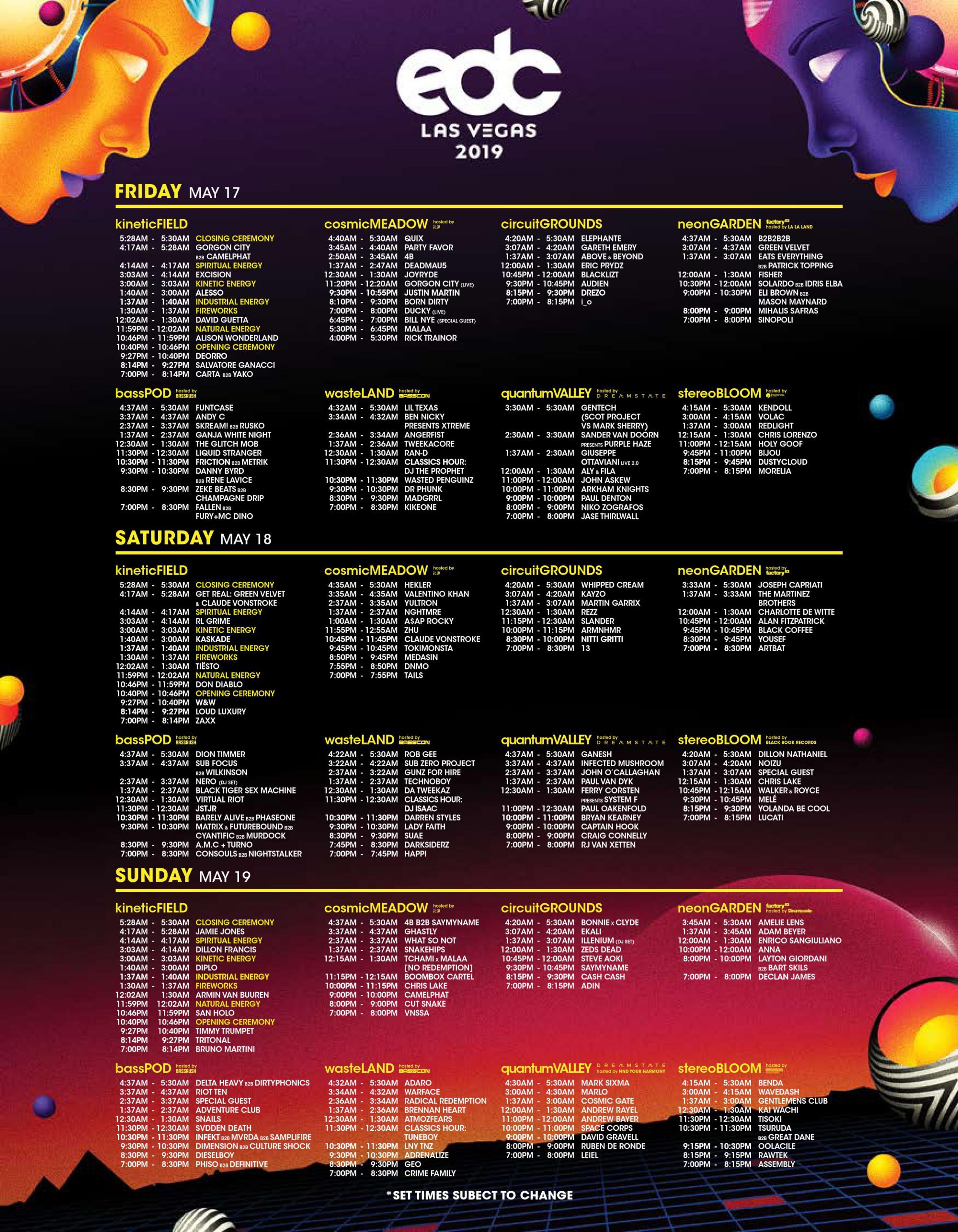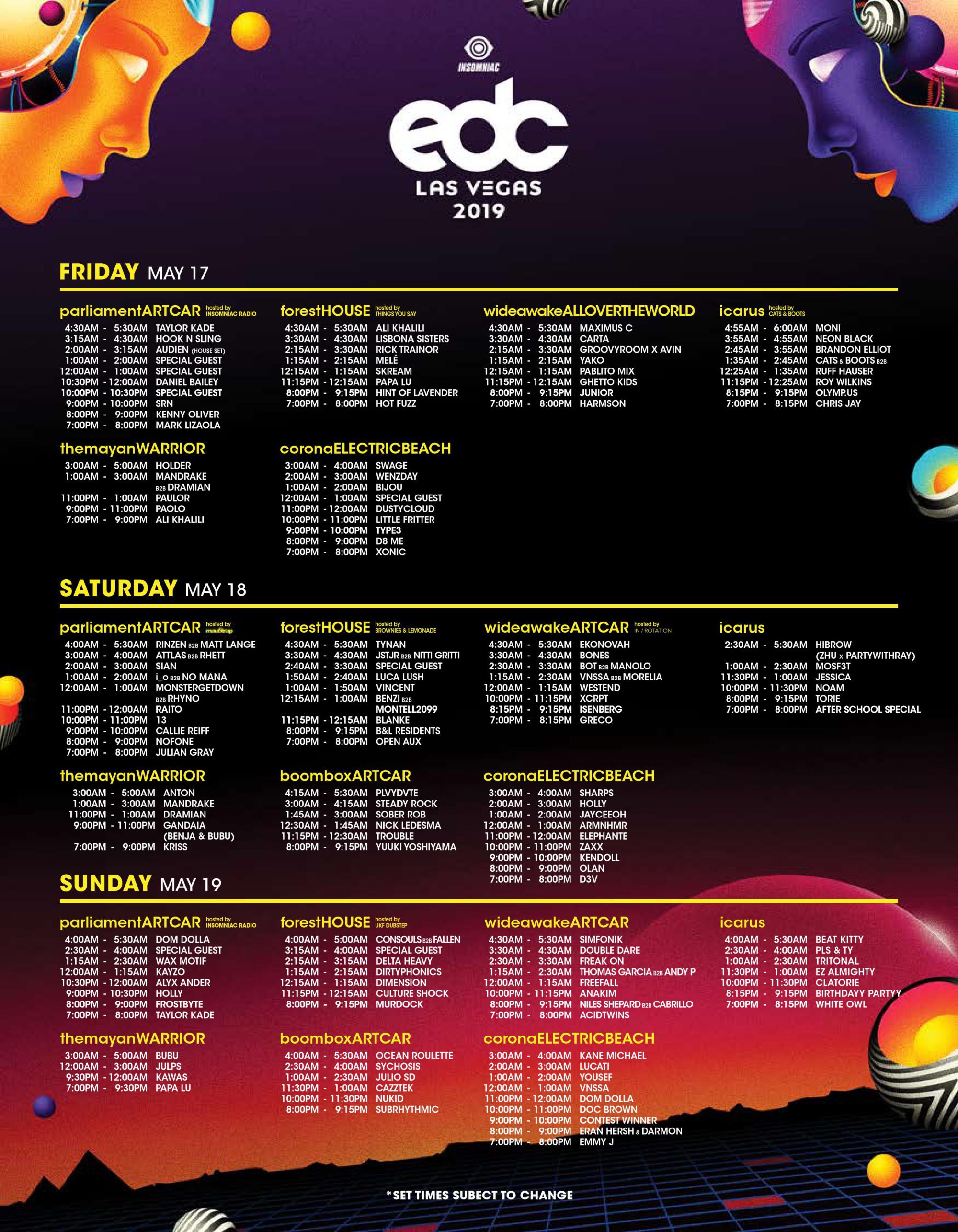 EDC  Las Vegas 2019 Festival Map