View Full Paradigm Festival Phase 2 Lineup Online Here.
Melbourne's Paradigm Festival has locked in a massive return in 2020, revealing its incredibly stacked phase 1 lineup.
Set to take place at Melbourne Showgrounds on April 11, Paradigm will host the biggest names in trance and psytrance with a total of 12 acts announced in the official phase 1 lineup.
Leading the charge are trance heavyweights John O'Callaghan, Bryan Kearney, Giuseppe Ottaviani with psytrance fans pleased to hear that Paradigm has secured the likes of Vini Vici, Blastoyz, Captain Hook and more.
Hosting multiple genres of trance, Paradigm 2020 will feature 3 stages and world class production in an outdoor setting.
"We believe the electronic scene is so much more than just music. It's a lifetime memory, an experience you will never forget. Let us take you on yet another wild ride. Strap yourselves in for Paradigm Festival 2020." – Paradigm
With more acts to come, mark this event in the calendar as one to attend in 2020!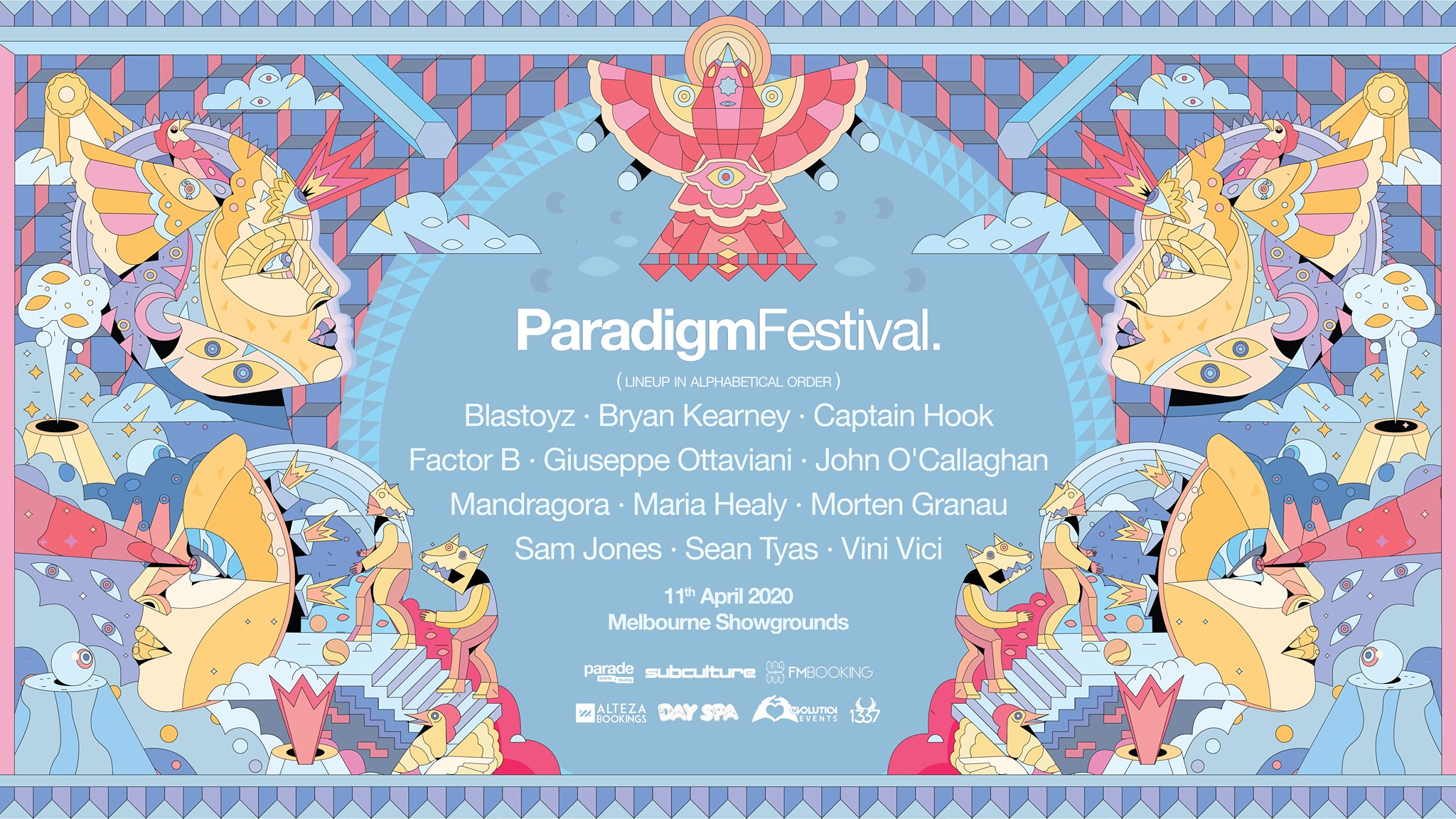 Paradigm Festival 2020 Phase 1 Lineup
John O'Callaghan
Bryan Kearney
Giuseppe Ottaviani
Sean Tyas
Vini Vici
Factor B
Blastoyz
Sam Jones
Maria Healy
Morten Granau
Captain Hook
Mandagora
Event Info
Date: Saturday April 11, 2020
Where: Melbourne Showgrounds
Time: 12pm – 10pm
Ticket – Register for Presale Access Here
RSPV Event – Official Facebook Event