Since its debut in 2008, Rabbits Eat Lettuce is festival dedicated to freedom, love and dance music.
Beginning as as a tribal easter party on the mid-north-coast of NSW, Rabbits Eat Lettuce has become an underground tradition in the area. Long lost brothers and sisters reconnect to dance, share stories, socialize and camp out under the stars and while the event has grown a lot since it's humble beginnings as a forest dance party, it still holds the same essence of freedom and unique mystery it started with.
Set to return to is beautiful natural environment, Rabbits Eat Lettuce will take place April 14 – April 17 inland from Bryon Bay and Gold Coast. The festival offers art, workshops and music in an intimate settings and has grown into one of Australia's largest underground dance music festivals.
Musically, the 2022 edition will feature a roster of impressive talent with fans of house and techno being treated to the likes of Anthony Papa, Bebetta, Dave Winnel, Jordan Brando, Little Fritter, LO'99, Riton, Taya, Wongo and many more.
In spectrum of bass music, high calibre artists such as Hydraulix, Just a Gent, Godlands and The Upbeats among many others will make an appearance; while the lineup also caters for a stacked lineup of live music artists and psytrance acts.
Rabbits Eat Lettuce 2022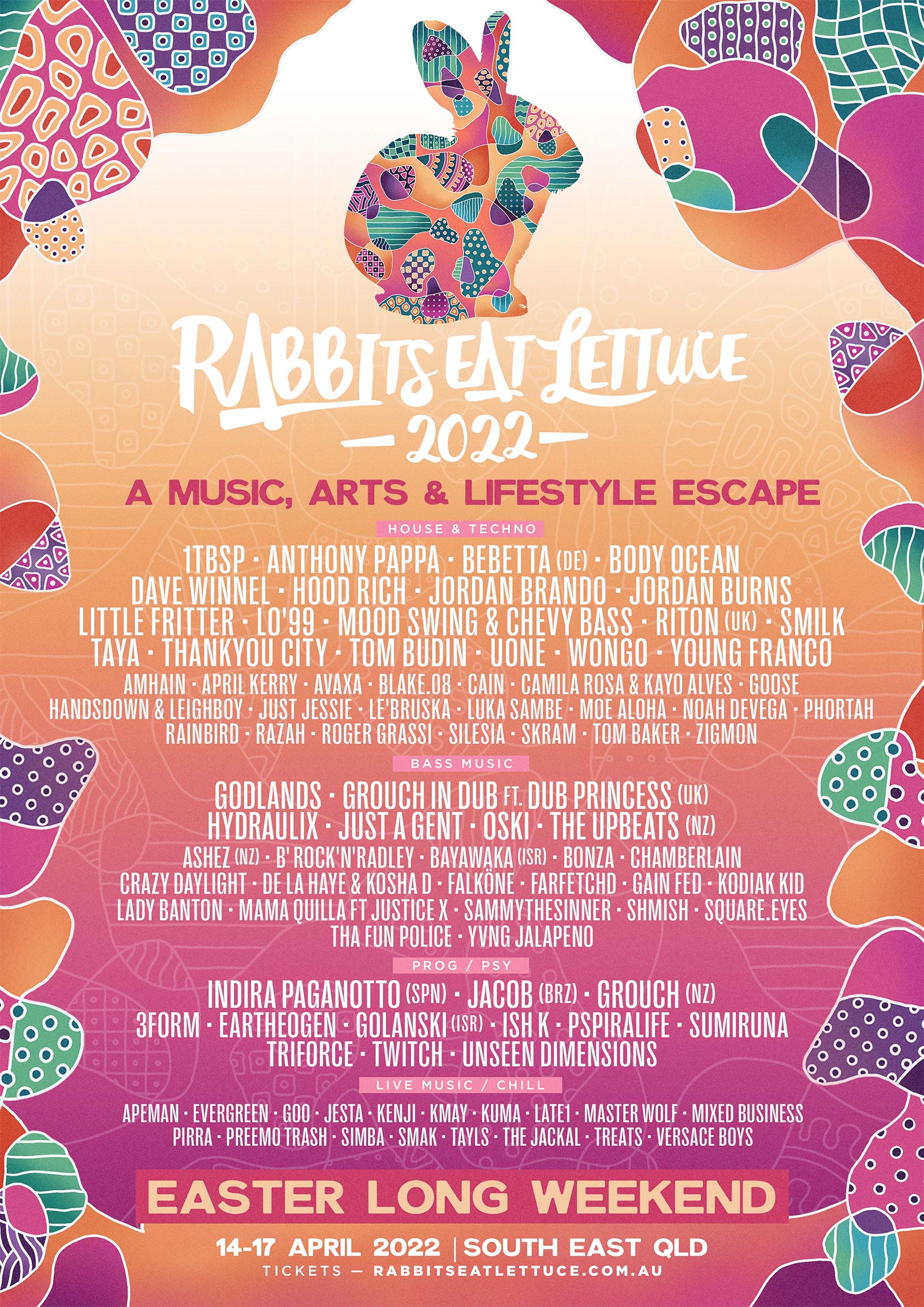 Event Information
Dates: 14-17 April, 2022
Location: South East QLD
Ages: 18+ Event
Tickets: Secure Your Tickets Online