Australia's Strawberry Fields festival will return for its 11th anniversary this November.
A staple event of Australia's summer festival season, Strawberry Fields will return to its home in the wildlands of Tocumwal, along the banks of the Murray River from November 29 – December 1 2019.
The 2019 edition of Strawberry Fields will see performances from Oliver Huntmann, Interstellar Fugitives, Derrick May, Wata Igarashi, Young Marco and more. Peep the full artist lineup below!
The festival which has grown from a 1,000 capacity in its first year to 9,500 for its 2019 event, tackles high ticket prices from several angles such as a large volunteer program allowing free festival access, and notably, a program which offers discounted tickets to those in a lower-income bracket.
Strawberry Fields also gives back to the local community with the festival's community grant program. The program gives a portion of every ticket sale to funding programs in the community and raises roughly $40,000 each year. This contribution helps fund everything from the local kinder starting a worm farm, to new tables and chairs for the Country Women's Association.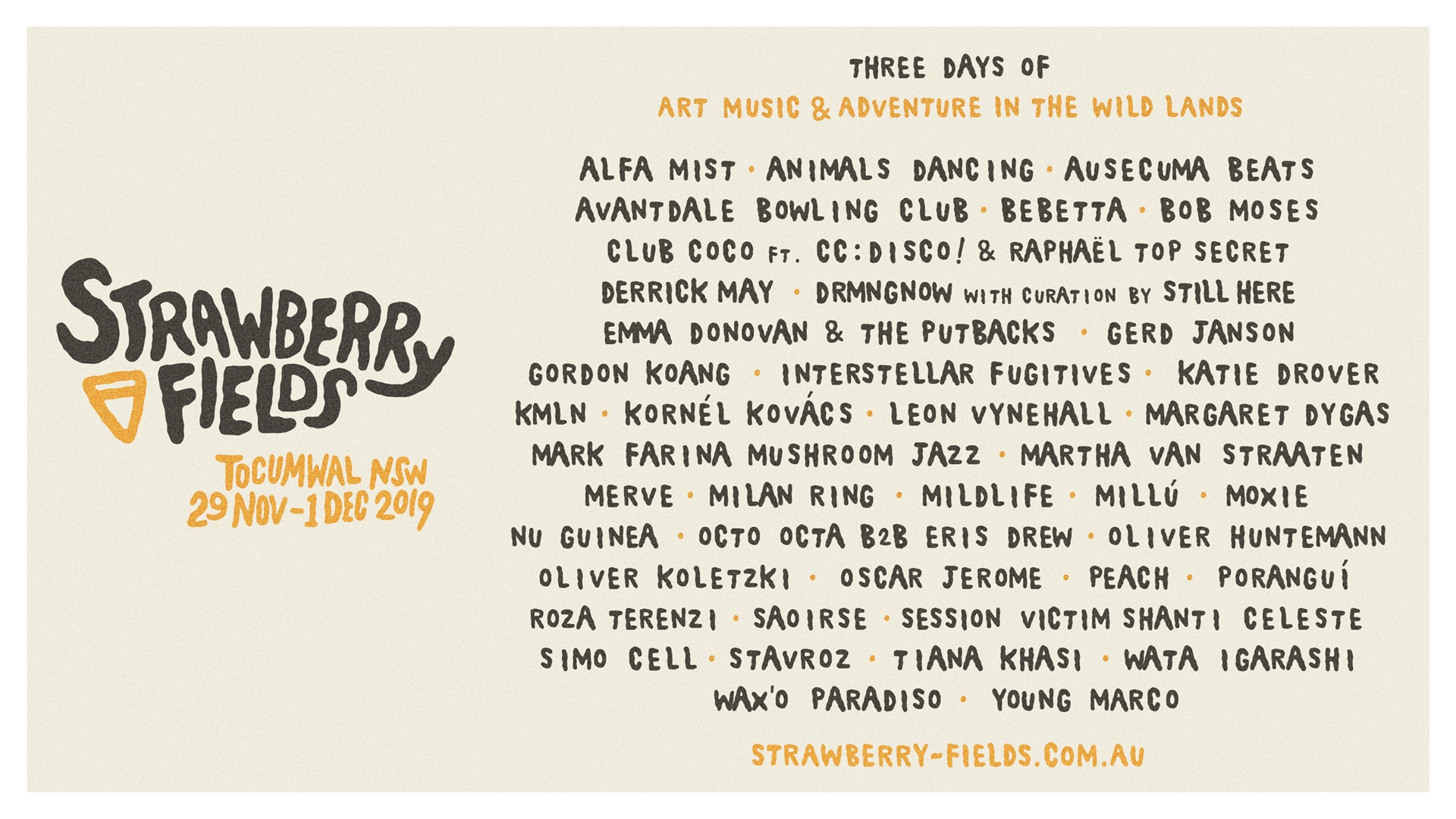 Strawberry Fields 2019
Where: Tocumwal by the Murray River
When: Friday November 29 to Sunday December 1 2019
Tickets: Head to the official website.