What So Not Unveils Highly Anticipated Australian Comeback With First Headline Tour In 5 Years!
What So Not, in collaboration with Untitled Group, has announced the highly anticipated Anomaly: Live Mode Australian Tour.
Following the remarkable release of his 2022 album, Anomaly, this tour marks What So Not's triumphant return to the live stage in Australia after a hiatus since 2018. Anomaly: Live Mode is the culmination of three years of unwavering passion and dedication from Emoh, the creative mastermind behind What So Not, as he brings to life this groundbreaking project.
Anomaly: Live Mode is an intricately curated audio-visual experience that seamlessly merges the captivating 3D animated storyline of 'Anomaly' with What So Not's diverse music catalog. Adapted from the highly acclaimed 'Immersive Mode' series in the United States, the show offers fans an unforgettable visual journey intricately intertwined with live synthesis, mesmerizing vocals, electrifying drums, and innovative production techniques.
With his signature fusion of cutting-edge electronic music and boundary-pushing sounds, What So Not promises an unparalleled audiovisual spectacle that pushes the limits of live performance.
"We are committed to delivering a show like no other in these venues. I am beyond excited. Much love, Emoh," shared the artist.
Presented by Untitled Group, the visionary minds behind esteemed music festivals like Pitch Music & Arts, Beyond The Valley, and Wildlands, this event guarantees a world-class production and an unforgettable adventure.
Given the immense anticipation, tickets for Anomaly: Live Mode are expected to sell out rapidly. Don't miss your opportunity to be part of this extraordinary journey.
For ticket information, tour dates, and further details click here.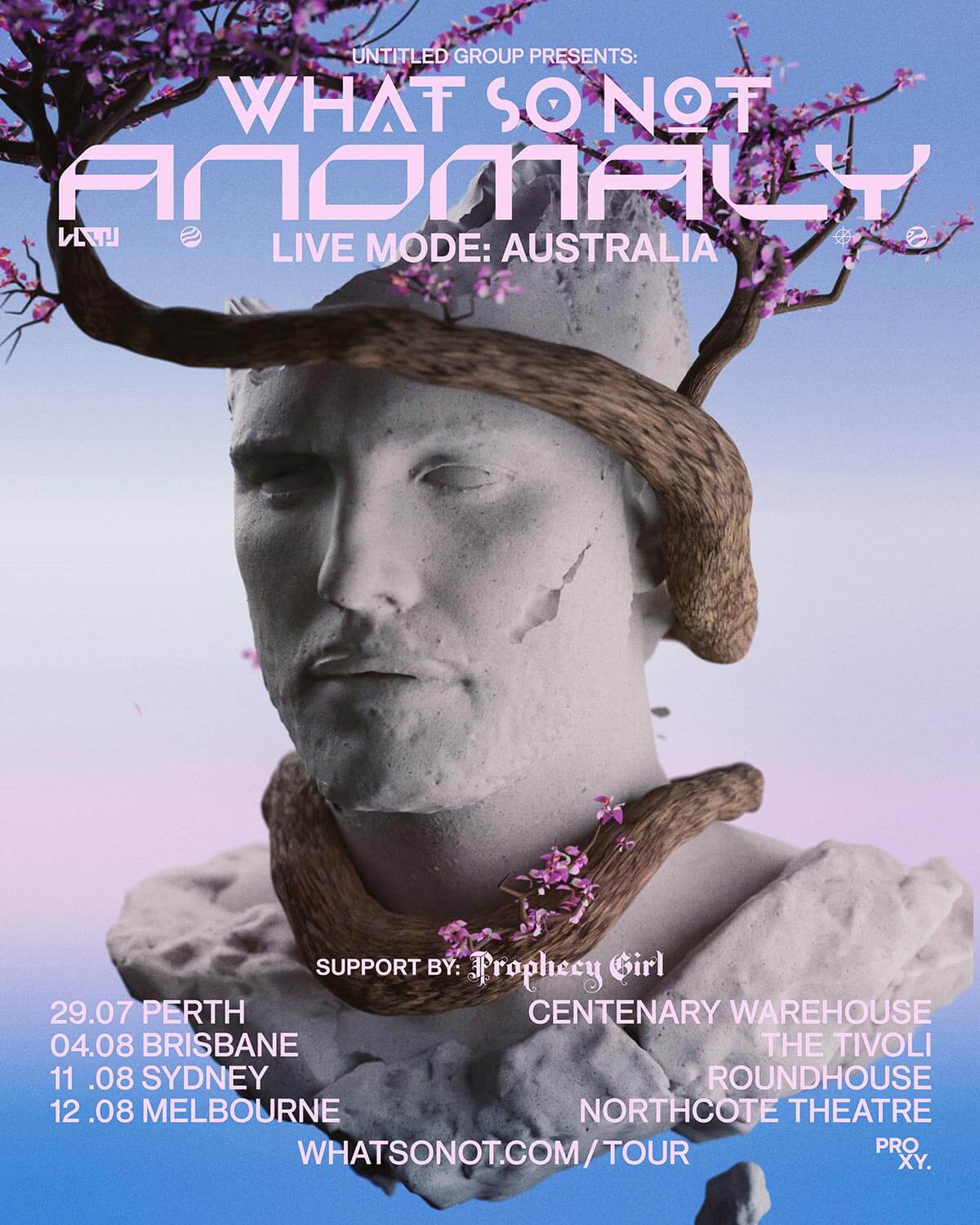 What So Not 2023 Australian Tour Dates
29th July 2023, Centenary, Perth WA
4th August 2023, The Tivoli, Brisbane QLD
11th August 2023, Roundhouse, Sydney NSW
12th August 2023, Northcote Theatre, Melbourne VIC